09/06/2022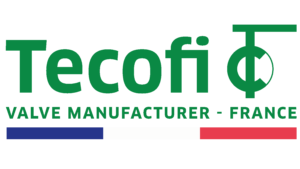 Dear Partner,
We are pleased to announce the structural changes within the TECOFI Group.
For more than 35 years, TECOFI has been designing, manufacturing and marketing industrial valves for water, HVAC and industrial markets (biogas, paper, cement, food and chemical).
As an independent French manufacturer, we contribute to the supply of equipment dedicated to ecological transformation. Present in France and in more than 80 countries around the world, we are deeply convinced that our 250 employees contribute to the sustainable performance of our customers.
Our production center located in Corbas, coupled with the quality of our expertise, the reliability of our products, the reactivity and agility of our teams have enabled us to have strong industrial and commercial development. The year 2019 confirms our desire to make French industry shine internationally, marked by our integration into the French Fab movement.
Particularly attentive to market developments, TECOFI Group now wishes to align itself with the major challenges of tomorrow by choosing to mark an important turning point.
Jean-Claude RENARD, Chairman, one of the founders of the group, will be leaving his position to retire. His human qualities have enabled him to guide his teams with his experience and skills. Jean-Paul COLOMBEL, Chairman of TECOFI Group, will continue in his position. Their commitment over the years is highlighted in the TECOFI Group development.
The will of the Group's shareholders is to remain an independent French Group and to maintain the trust in the people who have built the company.
Our strength today lies in our desire to remain a united team, by promising the best solutions for all your projects.
Fabien FAYARD integrated the company in 2008, and has quickly grasped our business and all its specificities. His tireless commitment has enabled him to evolve within the company through various missions: first as a Sales Manager in France and then as Sales Director.
Today his knowledge of the market and his numerous skills have enabled our team to federate around a vision in line with your expectations.
It is therefore a natural continuation that Fabien FAYARD takes up the position of Chief Executive Officer.
Appointed on 3 January 2022, he is developing TECOFI through the deployment of a development plan for 2030:
Manufacturing together quality valves available to everyone.
As a partner of the TECOFI Group, we need you in order to succeed in this mission and to align ourselves with the major challenges of tomorrow.
The TECOFI Group will capitalize on its Men and Women, transform its value chain, innovate, digitalize, improve the customer experience and continue to reduce its environmental footprint.
The entire TECOFI team remains at your disposal and thanks you for your trust.
Best regards,
The TECOFI Management Team