05/03/2021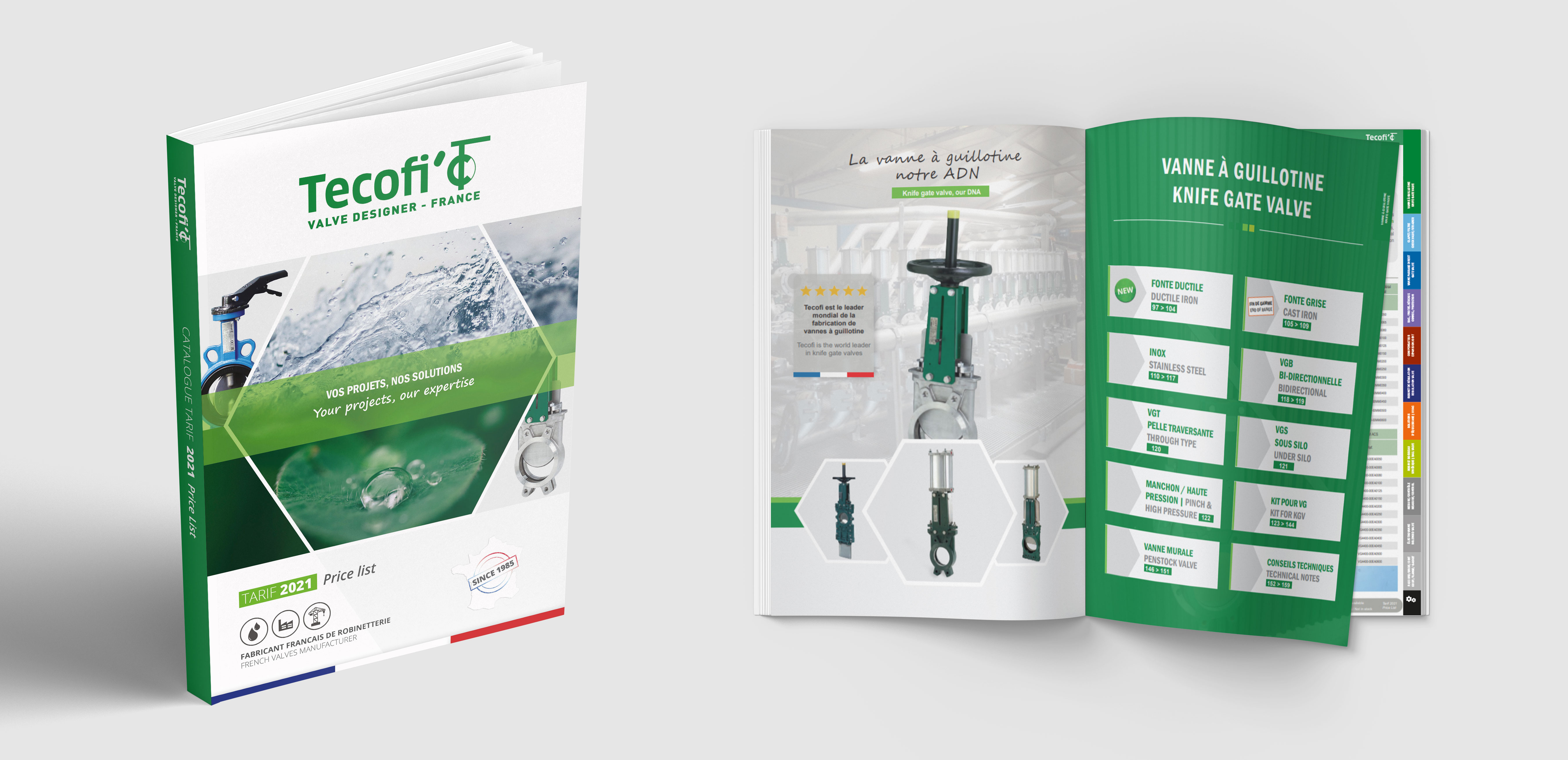 Consult our new 2021 product catalogue!
To offer you the best offer, we have grouped together all of our ranges in this new catalogue. In particular, you will find new products to improve performance, new options to meet all your needs, more complete ranges, and more detailed advice and technical manuals.
---
Discover our new products!
The TECWAT dry shaft double eccentric butterfly valve guarantees excellent sealing and high resistance to corrosion.
Our range of knife gate valves is changing to ductile iron, for more robust and resistant valves.
Our new quick-closing check valve has an excellent dynamic response to protect your water systems from water hammer.
Our range of elastomer and metallic compensators has grown.
And many other new features to discover… YOUR PROJECTS, OUR TECOFI SOLUTIONS!
Your purchase conditions are changing, quickly contact your TECOFI area manager.